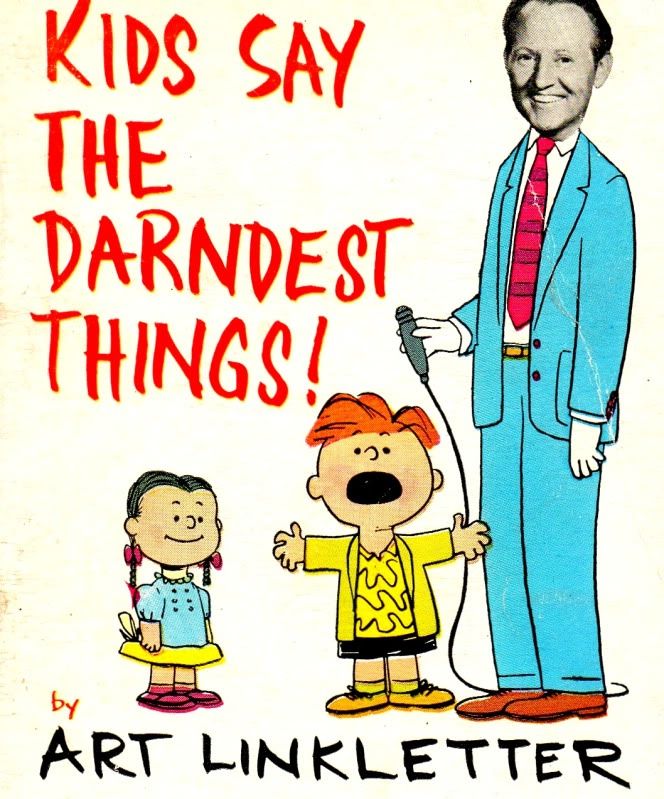 Everyone loves Charles Schulz, right? They should. Here's some of his non-
Peanuts
(but still looks a heck of a lot like
Peanuts
) work from Art Linkletter's book
Kids Say The Darnedest Things
. I brightened these things up a little, because my copy is old and foxed and yellowed. I made things that look like this: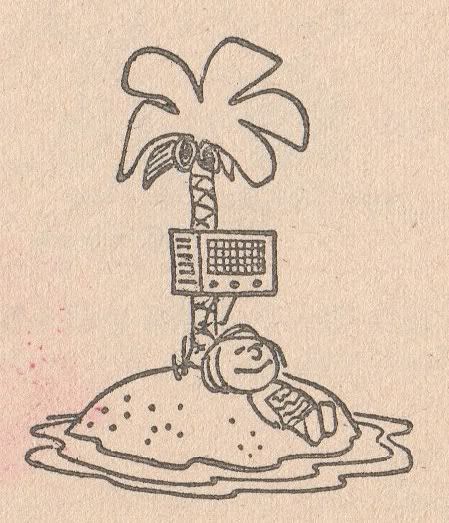 look like this: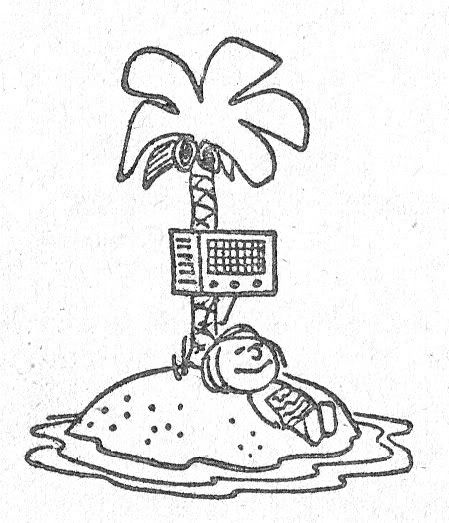 I hope that's okay. Some images look better than others because of the condition of the book. Also, the image sizes on the .pdf vary quite a bit due to the size of the source illustrations, but the resolution's pretty high for all of them. If you care, you could put a request in the comments and I'll post the high-resolution individual .jpgs in a folder, but I think you'll be okay.
Click here
to download the .pdf.