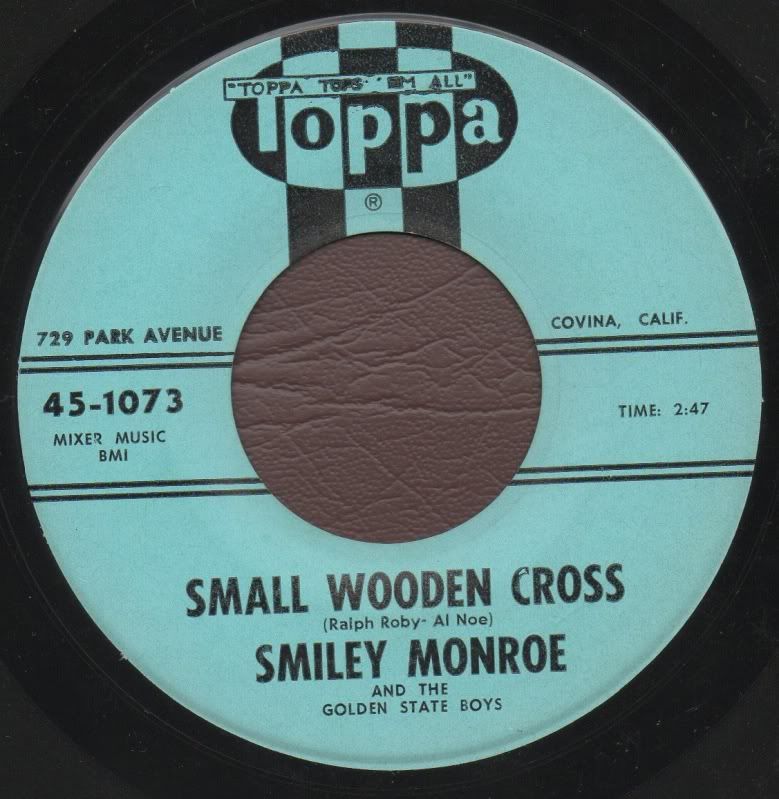 The action's all on the B-Side here, people. Not that I don't enjoy Bluegrass gospel. Because I do. But "Small Wooden Cross" isn't much. Nothing wrong with it, mind you, just not that memorable. The B-Side, though...who wouldn't want to listen to someone either bragging or complaining or both that Bluegrass is now the "Next Big Thing" out in Hollywood, California USA? I know I would.
Not much information online about Smiley Monroe. Was he a laboratory-created amalgam of Bill Monroe and Arthur Lee "Red" Smiley? The world may never know!
Click
here
to download Toppa Records 45-1036!