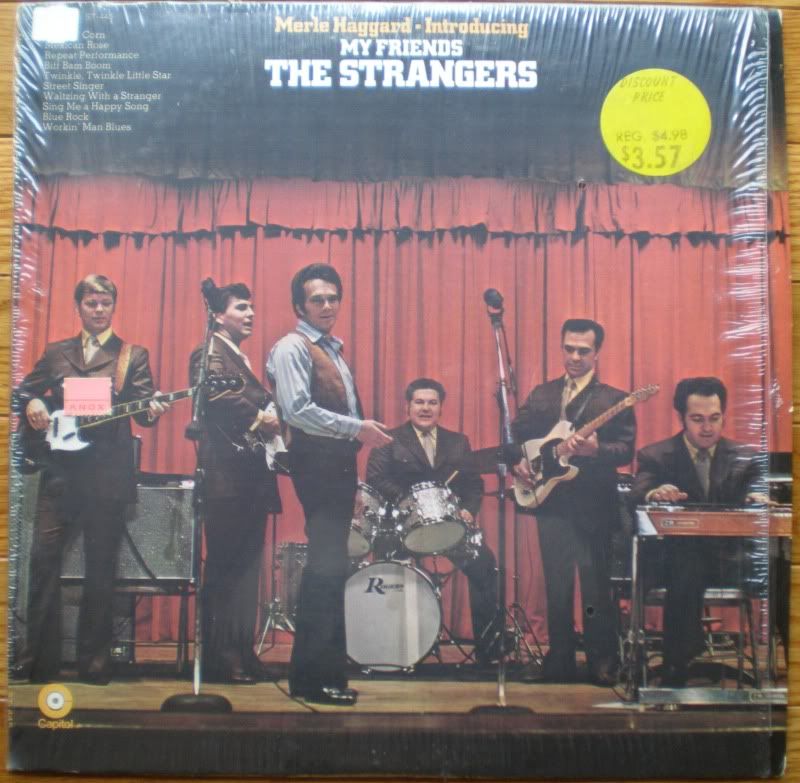 Merle Haggard is great. Nobody's gonna argue with that, and if they do then they are wrong. I will repeat that: Merle Haggard is great. Part of what made his late 60's / early 70's output so rock-solid was the backing of his band, The Strangers. So, in 1970, Capitol Records released a record of The Strangers playing songs (mostly) without Merle. Of course, Capitol knew who was selling records, so Merle's on the cover and makes a few appearances on the record.
This is a really good record (even with a somewhat shaky non-Merle vocal performance), and listening to it reminds me of how good Merle Haggard's backing band was as well as how damned short albums used to be. This whole thing's over in less than 20 minutes. But it is 20 minutes well spent.
Click here
to meet my friends, The Strangers.