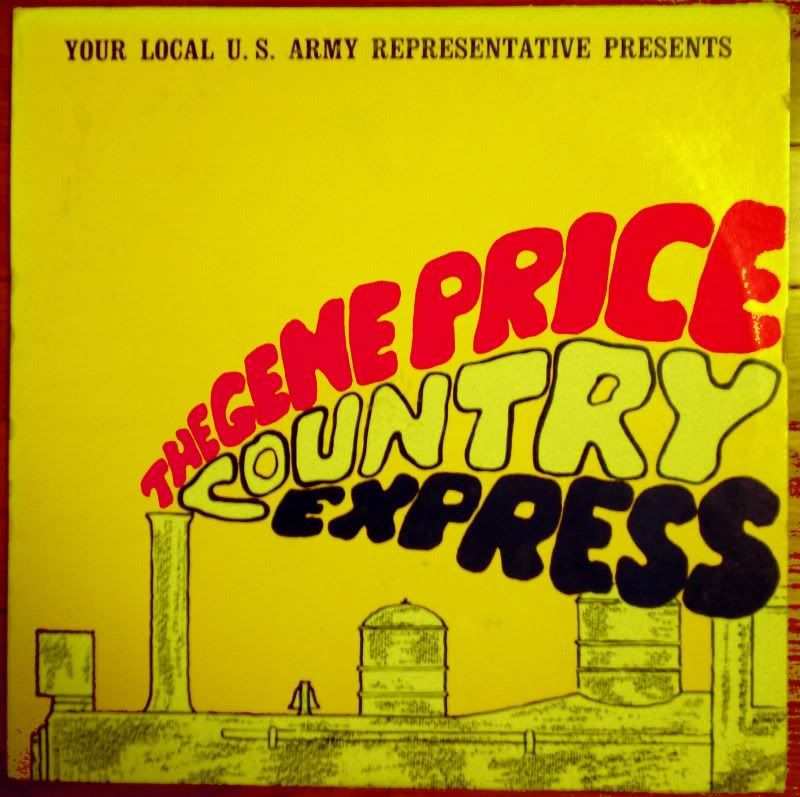 When I first worked in radio (at WKIG in Glennville, GA), we ran a few syndicated shows that were shipped on vinyl. We'd play them and then either give them away to any DJ that wanted to take them or, if nobody wanted them, we'd throw them in the trash. All the ones we had were the Rick Dees top 40 and a syndicated Southern Gospel program. I never took any of the records, but I really wish I had.
I was very happy when a friend presented me with the 2 record set of Gene Price's Country Express from April, 1974 (the same month I was busy being born). I have long maintained that the U.S. Armed forces are sitting on a GOLD MINE. I would
gladly
pay actual money for access to the archives, whether through a digital subscription or buying actual CDs of the Air Force's "Country Music Time" program specifically, but also things like this. Oddly enough, this record was once held in the collection of the Talladega, Alabama public library.
Anyway... This is the first of a 4 part series of all the weekly programs from April 1974 of the Gene Price Country Express. I'm not trying to be clever and "recreate the experience" or anything, I'm just too lazy to record all 80 minutes tonight.
What's on this episode, you ask? Take a look at
this
!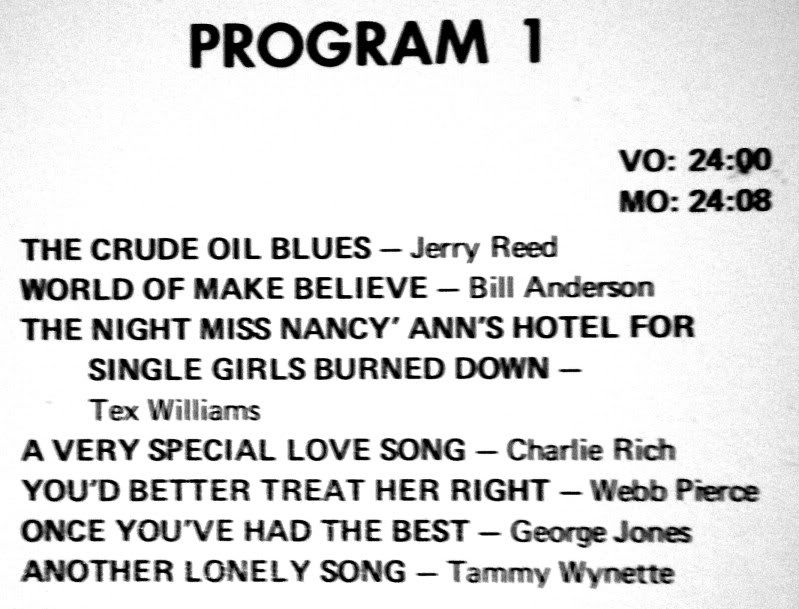 That Charlie Rich song skips once, by the way, but I was, again, too lazy to go back and fix it. You'll live. Also, check out that not-country-in-any-way-AT-ALL guitar solo in the Webb Pierce song.
Click here
to learn about the benefits of joining today's (more accurately 1974's) Army right out of high school!