So, I watch Scooby-Doo quite a bit. Not by my own choice or anything, either. My son loves it. I'm not 100% sure why this cartoon, out of all the ones he's seen, is the one he latched onto, but it is, so we watch it. Over and over and over again.
And here's the thing that I've started to notice: one of the benefits of Hanna-Barbera's
extremely
limited animation is that the background paintings have plenty of time in the spotlight. This is good because they're really good. In a
post
of 50 Scooby-Doo background paintings over at his
Secret Fun Blog
, Kirk Demarais contributes the establishment of this style to background artist Walt Peregoy, who had previously worked at Disney as, among other things, the lead background artist on
Sleeping Beauty
and the color stylist for
101 Dalmatians
. After he left Hanna-Barbera, the Scooby-Doo backgrounds continued to be created in the style he set up.
There's often a lot more going on in these backgrounds than there is in the "action" of the show. They're really moody, they make great use of shadows and depth, and then Shaggy walks across them and eats a pizza or something. Or maybe Velma loses her glasses again, I don't know.
So this is the first in what will, knowing my son's TV habits, be a series of posts of Scooby-Doo background paintings. Does anyone know of any good cartoon background art websites? I really enjoyed Rob Richards'
Animation Backgrounds Blog
, and he put
way
more effort into it than just throwing up some screen captures, but he seems to have stopped posting. Leave me a comment if you do. Or even if you don't.
Scoody-Doo, Where Are You?: Season 1 - Episode 1 "What a Night for a Knight"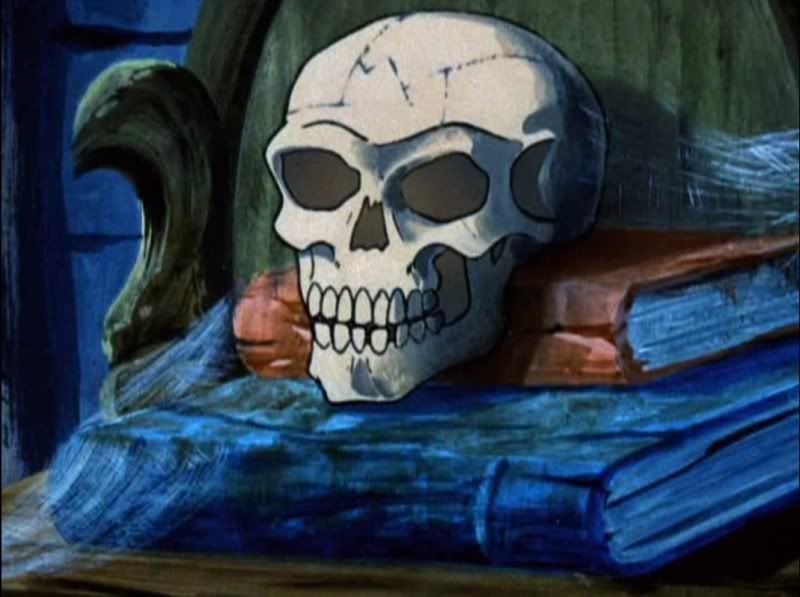 This one's from the opening credits, so it is technically in every episode. It appears here, but you can sort of take it as a given if I do another episode. Look at how great it is, though!