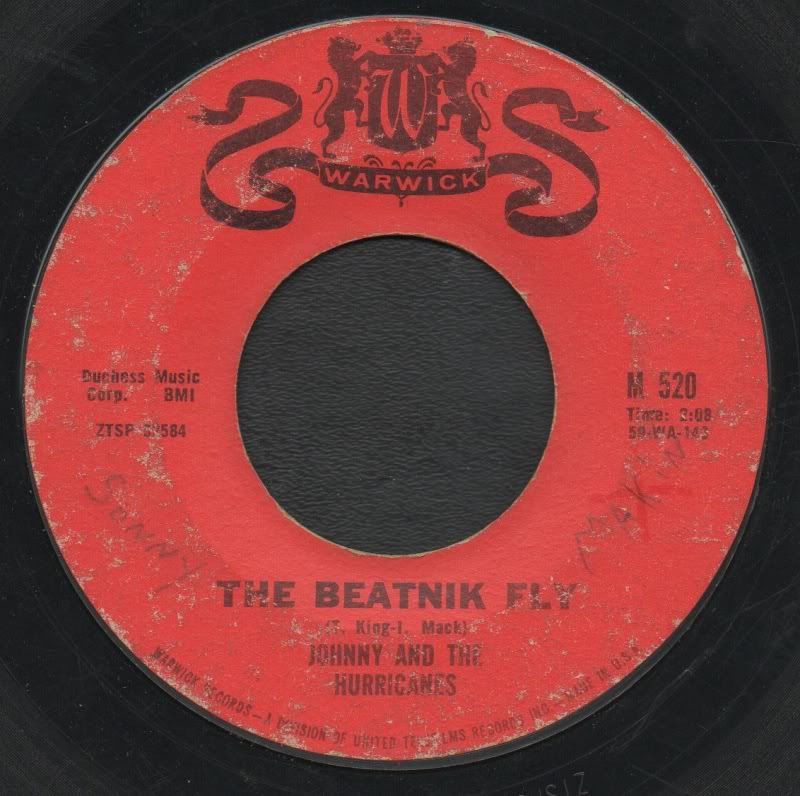 You like children's music, right? Songs that you used to sing in like preschool or kindergarten?
Of course you do. You like rock music, right? Of course you do. Let's cram the two together and see what we get. We get Johnny and the Hurricanes. You can talk all you want about the racial issues and history of the South that's bundled up in the song "Jimmy Crack Corn", but that all melts away when Johnny and the Hurricanes make it
rock
!
Oh, "Sand Storm" is pretty good, too.
Here is it
!
Also, our floors are done, so there may be some more records on the internet in our future.
Also also, while we're on the subject of music for children becoming rock songs... You guys know about English tough-guy street punk band Cock Sparrer's version of "Polly Wolly Doodle", right.
Yes, I am serious
.