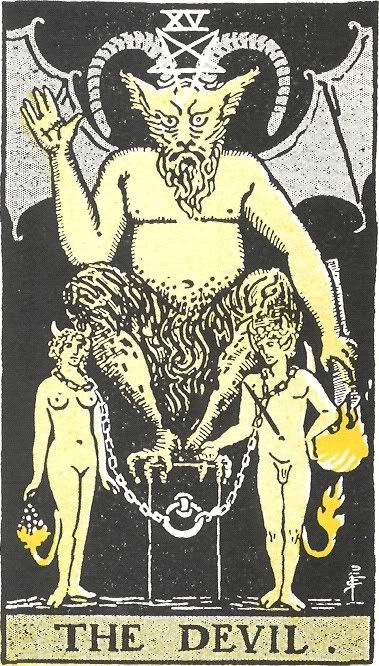 Hey, did you guys know I very occasionally put out a file of me running my stupid mouth and playing records? I do! This is the fifteenth "episode" of this thing, and it is all about the devil. But, there's very little grr-grr-grrrrrrrrrraaaaahhhhhhhh! heavy metal on here so you can listen to it at work or around your mom or whatever. it will be fine. It's an hour long, so it'll waste some time. It's good if you're driving or riding the bus or something.
A couple of the records I play on this thing are from the 100% awesome
Red Neckerson
's 45 of the Day service. his website is great, and if you go there and sign up for it, he'll email you a 45 every damn day! You can't beat that! You should all go and do it. It's good stuff.
Hey, okay, so if you download this and listen to even a little bit, please leave me a comment and tell me if I should do this thing again. I'm pretty proud of this one, actually, but I could just as easily play records in my house and talk to myself, which I often do. But, if you want to hear this bullshit, let me know.
Also, you can listen to the archives of the Second Period Industries Internet Talking & Music Program
here
, with a million thanks to Brian Phil for hosting that shit.
Click here to download the Second Period Industries Internet Music & Talking Program #15
! Thanks!
Also, please read my comment below regarding my dumb-ass reversal of the order of words in the title of this mp3 file. Also, Muscogee County is not in northeast Georgia as I state when I'm talking about Precious Bryant. It's actually in Western Georgia bordering Alabama. Precious Bryant was born in Talbot County, which borders Muscogee to the east. OOOOOOOPS!