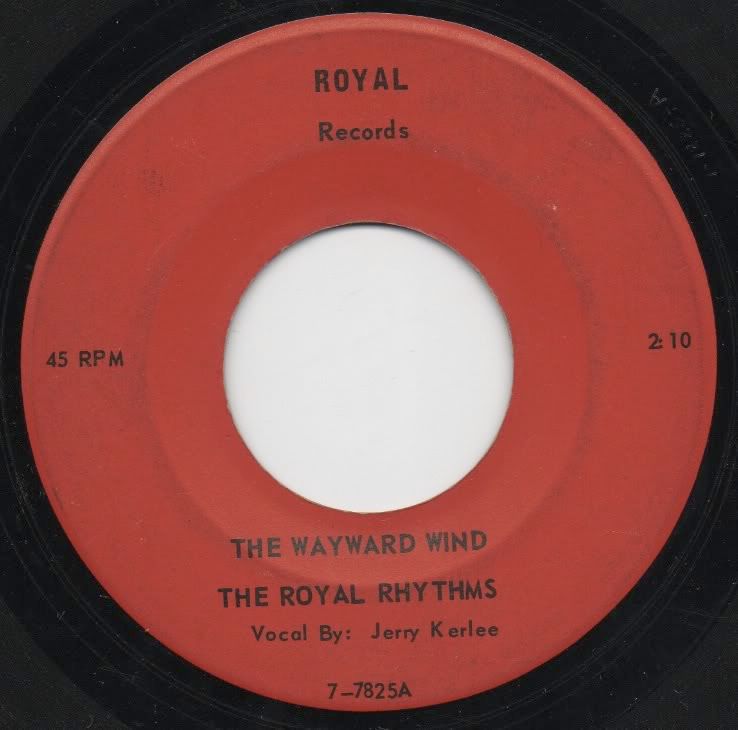 When you think of the artists who have cut a version of Newman and Lebowsky's "The Wayward Wind", you probably think of Patsy Cline or Eddy Arnold. That's to be expected, but after today, you'll think of The Royal Rhythms, too. This is a really good version of this song. I think these guys were from North Carolina, but I have no idea why I think that.
The B-side is an original, written by the vocalist, and it's worth a couple of listens, but the strength of The Royal Rhythms definitely seems to be in their more uptempo numbers.
Click here
to download this record!