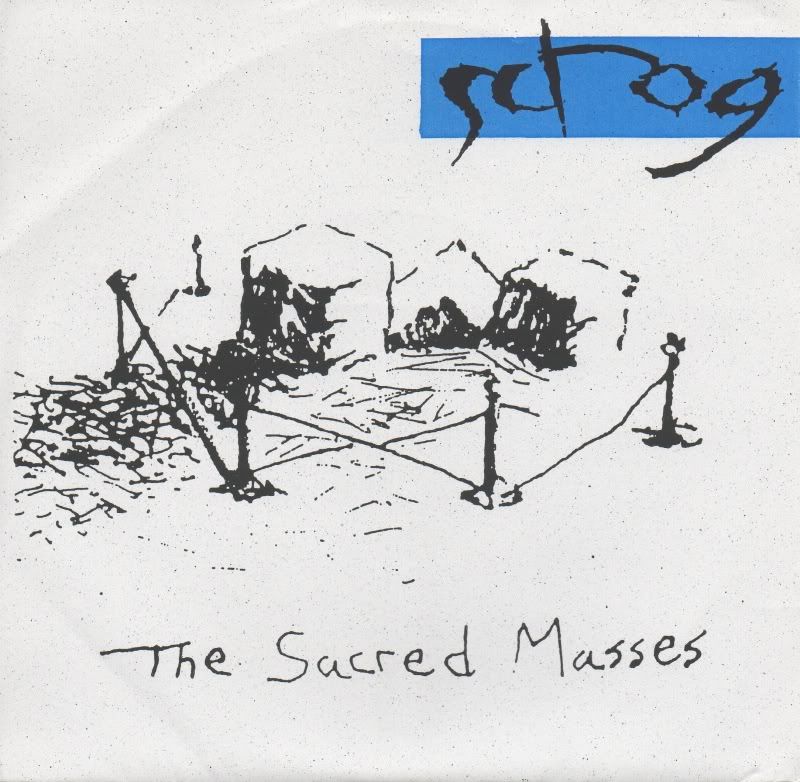 I liked Scrog. I used to play them quite a bit on my radio show when I was in college. They were a bit slower and, um, "sludgier" (I hate that term, but it has taken hold with this type of music, so, reluctantly, there I go...)than whatever the hell else I was listening to thirteen years ago...
There's not much information about Scrog on the internet. Searching for the band name yields a number of marijuana related websites ("scrog" is also the name for a particular marijuana cultivation technique), but the band does have a Myspace page
here
.
Their discography album is available
here
or directly from
New Granada Records
and it includes their cover of The Smiths "The Queen Is Dead", which is an interesting version.
"Sacred Masses" was their last 7" and was released in 2 versions. The more limited blue vinyl version came with a book of photos from the history of the band, which I have scanned in and included in the download. The front and back covers of both versions are also included.
Click here
to download the "Sacred Masses" 7".