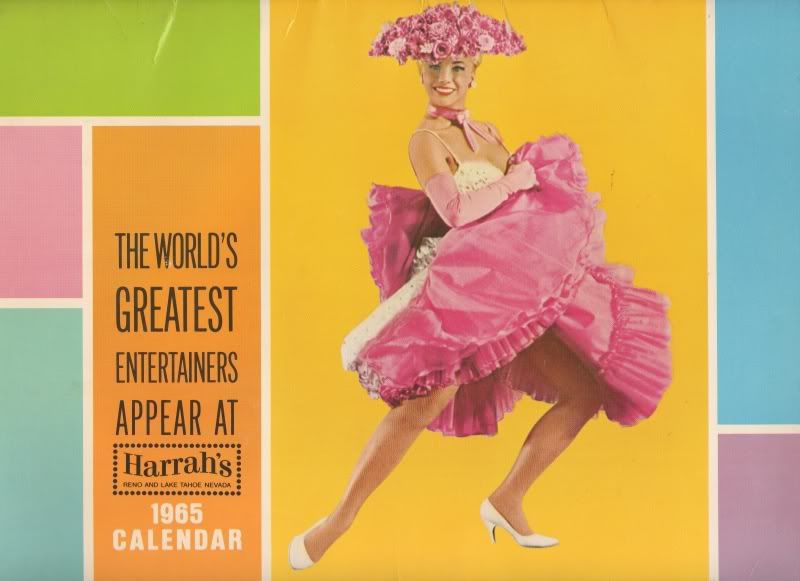 Hey, guys. Not only did I make you the most awesome mix tape ever, I decided that I should also give you the gift of sort of knowing what day it is. Did you know (you probably did) that the year 2010 has the same dates as 1965? It does! They both start on a Friday and have 365 days, so this Harrah's Casino 1965 calendar is not only aesthetically pleasing, it is highly functional. Please note that the administrator of this "blog" takes no responsibility if you forget when Easter is or something like that, because there are some holidays that aren't on the same day each year. But still, if you wanted to know that April 14th is on a Wednesday in 2010
and
in 1965, this has you covered.
Plus it's got some great promotional photos of the top stars of today like Barbara Streisand, Andy Williams, Tony Martin, Cyd Charisse, Donald O'Connor, Phil Harris (did you know that Phil Harris' first name is "Wonga"? It
is
! Look it up!) and many more. (Liberace is "Mr. October", in case you're wondering.)
Click here
to download it. It's a big file, but you know what they say..."everything higher resolution than everything else!"