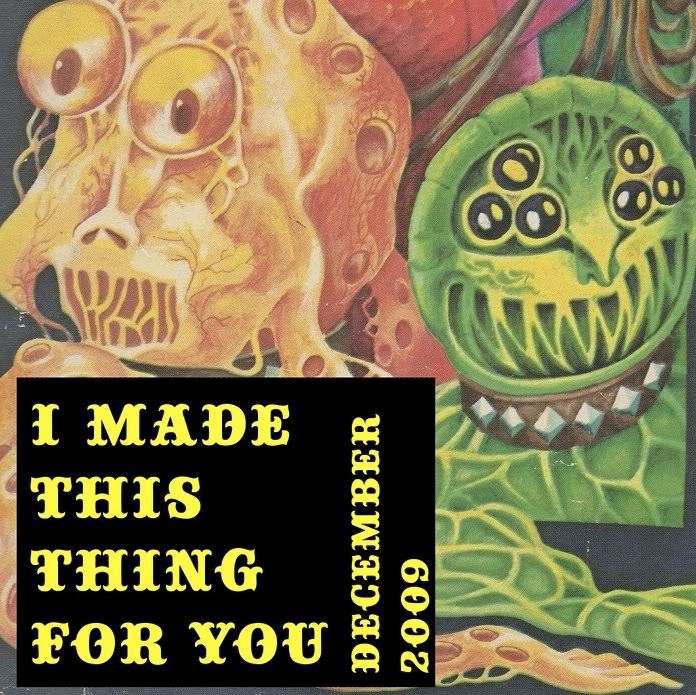 Happy Winter-Time festivities to you. I made you a gift. It is a mix tape. There's some good times on here. What kind of good times? How about this collection of gems:
*A visit with three of the four members of Poison! (Bassist Bobby Dall apparently could not be bothered...)
*Singing wrestlers!
*Patriotism viewed through the lens of The Waffle House!
*Ham-fisted, unfunny, anti-Vietnam War political satire!
*A song by some rodents (
not
The Chipmunks) about how they also like reggae!
*A terrible rendition of "Louie Louie"!
*
Robert Mitchum
!
*An Oak Ridge Boys cover that can help you lose weight!
*A singer with a stuffed-up nose literally begging for death!
*A love song sung to a hog!
Oh, man, you already love this and you haven't even heard it yet! So, if you're already sick of "Jingle Bell Rock" and "Hey, Santa", this ought to make things a little better! Leave a comment and let me know which song is
your
favorite!
Download it
here
!