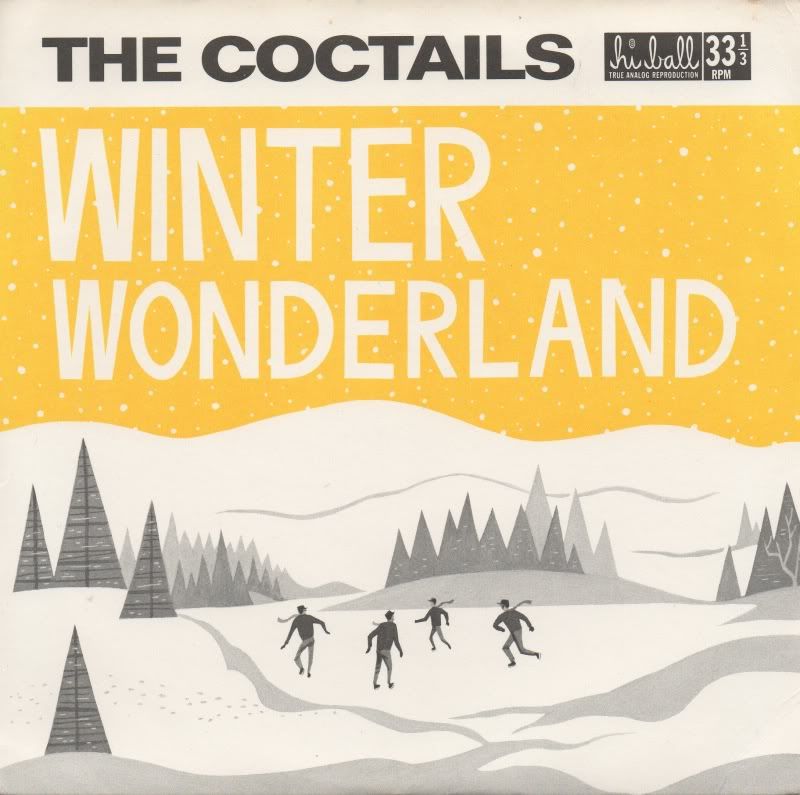 Welcome to December, when everyone starts puling out the Christmas music and decorations (unless you work where I do...a place where this happened on
the day before Halloween
for some reason. Seriously...).
Anyway...The Coctails are really good. I always forget that I have this record until after Christmas when it is too late. So I'm putting it here so I (and hopefully you) will not forget about it. Hey, did I just tie the title of this "blog" into an entry? I think I did!
The Coctails played in Athens only 1 time, I think. The Woggles opened for them. I had recently recorded some saxophone stuff on the Woggles "Hang Loose" record and I played a couple songs with them during their set. I was really excited about opening for The Coctails. I had talked to them before the show and they were all really great guys and I loved their records and I couldn't wait to finally see them live. They played a couple of songs and one of the band members (I cannot remember which one) got very sick. The show was called off, and they never made it back to Athens. They did a reunion show in Chicago a couple years ago, but I'm still waiting on that Athens show...
I have included front and back cover scans, label scans and a scan of the 1994 Hi-Ball Records catalog.
I promise this isn't going to become all Christmas all month, but I'd be a fool to share this with you guys. I hope you enjoy it.
Winter Wonderland
.