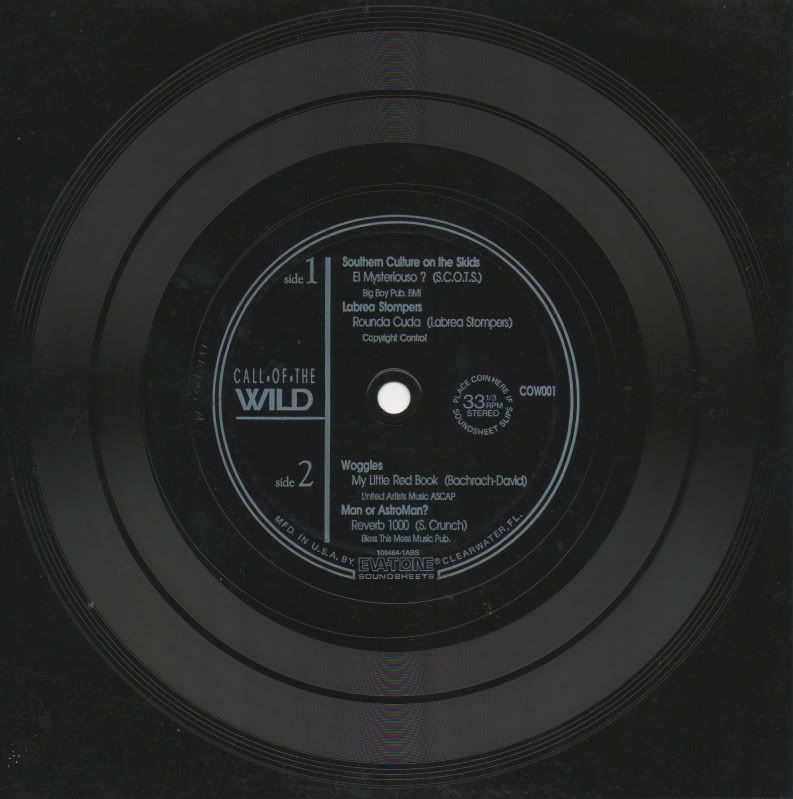 From the
official discography
at the
Woggles website
:
"This is a flexi that came with issue number 1 of a fanzine we and some of our friends put together. There are 4 songs on it, one each from Southern Culture On the Skids, Man Or Astroman?, the Labrea Stompers, and us. We do the only vocal number, a version of "Little Red Book" that was recorded summer of 1989 at Underground Sound in Athens, GA.
Engineered by Robbie Collins.
Released March 1993.
"
There you have it. It's good. I have the magazine somewhere, and I'll scan it if I find it. This is a flexi disc, and it definitely sounds like one. I didn't do any digital cleanup. Hope you like scratches and pops!
Click here
to download this record.