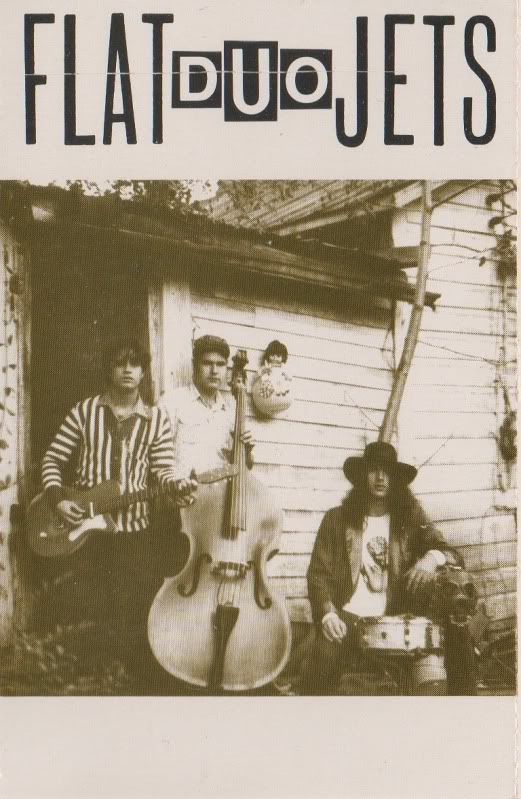 Is this thing still in print? I don't know. I have looked everywhere on the stupid internet and my initial thinking is that no, it is not in print. Anyway, here are the Flat Duo Jets in the beginning, when there were three of them. I've always liked Dexter's guitar playing. Somehow he makes his guitar sound absolutely HUGE. Does that make sense? Listen to this and it will.
I know I have seen the Flat Duo Jets at least twice, but I cannot remember the specifics. I wasn't drunk, I am just old. I think it was at Hoyt Street? Maybe they played with Man or Astroman?? I don't know.
I'm not sure if anyone knows what Crow's up to, but Dexter's still playing, and you should totally buy his records and go see him when and if he plays in your town because he's still "got it" whatever "it" is. The last time I saw Dexter, he was eating at The Grit with my friend The Tooch. That was awesome.
This'll get you guys through the weekend. We're putting a new floor in the house and the records (and the record player) are all boxed up, so I may not have any more for a couple of days. I'm sure that may upset the 5 of you who look at this thing, but they'll be back. I promise.
This is from a cassette, and I'm still learning this whole analog-to-digital thing, so this may be hissier than it should be. It's still awesome, though.
Get it!