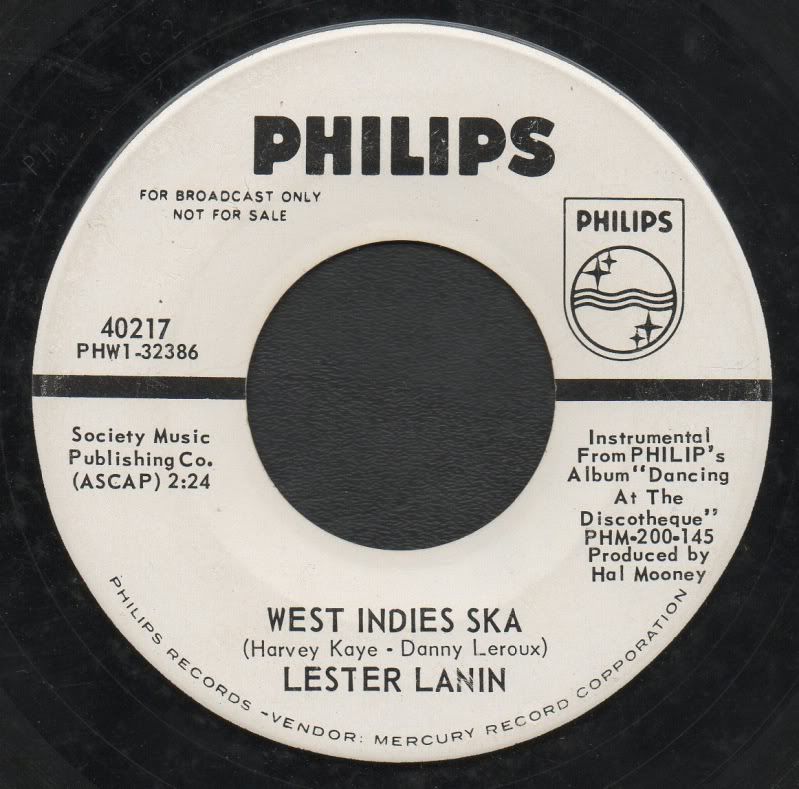 I put the B-Side image up at the top of this post, because that's what you should be downloading this for. The A-side is a perfectly serviceable Dixieland-ish version of "Down By The Riverside" a song everyone has heard probably 700 times whether they know it or not. It's nowhere near as good as Jimmy Durante's version, but then... no version is. The B-side is surprisingly rocking for
Lester Lanin
who's primarily known for his light jazz (not the modern Kenny G interpretation of this term, mind you...) and syrupy instrumentals.
But yeah, it's a good song, and you should hear it. That's all. I'll probably have more songs about robots up here soon, in case you're wondering about that.
Click here
to do the ska with Lester Lanin! I originally uploaded this post with both links pointing to the Lester Lanin Wikipedia page. I am still figuring out how to work the internet. The second link has been fixed, and you can download the record now. Thanks, Phil!