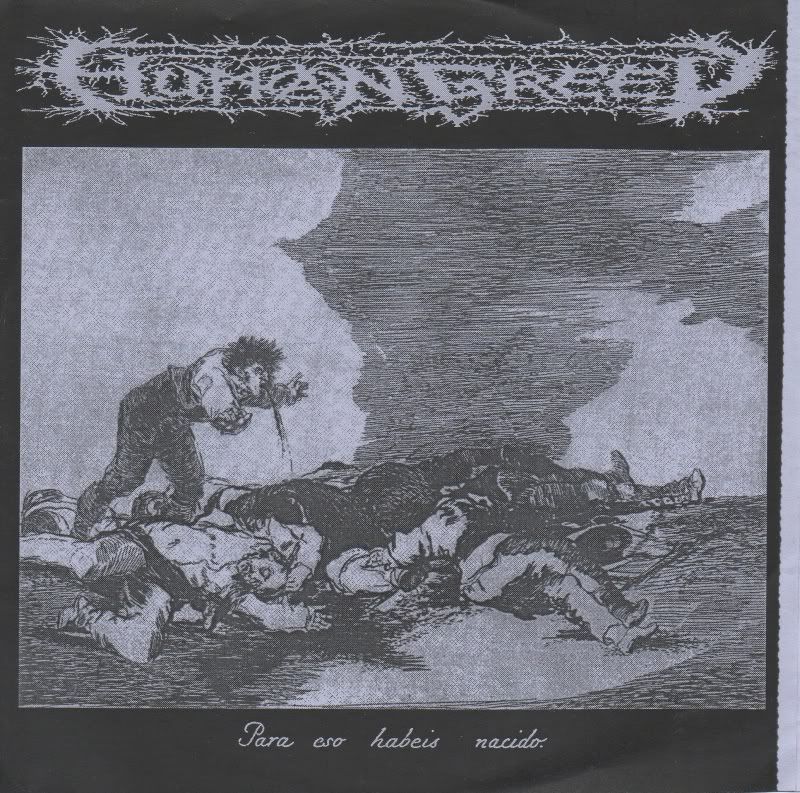 If there's one thing that (until today) this "blog" has been lacking, it is pissed-off French Canadian grindcore.
Human Greed did a split 7" with Monster X, which is how I first heard of them, and also this record, and maybe some other stuff, but the internet is not forthcoming with a whole lot of information about this band. There's apparently an active British experimental project called Human Greed, but it's not the same guy(s).
The sound's kind of shitty and I think it skips a couple of times, but you can just pretend you're back living in the punkhouse and it is 1995 and you're more concerned with smashing the fucking state than going out to buy a new needle or whatever. Maybe you can dumpster one later.
Label scans, front and back covers and the (bilingual) lyrics are included.
Click here to download
.