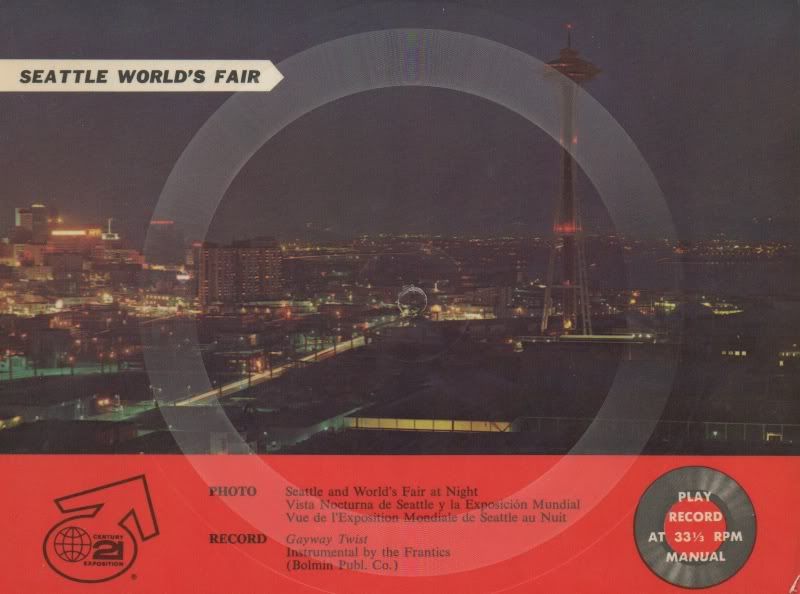 Patrick
picked this postcard record up for me when he went to Seattle. Regrettably, neither of us went to the
1962 Seattle World's Fair
. The "Gayway" of the title, by the way, was an amusement park that was a part of the 1962 Fair. I did not just know that. I had to use the internet to look it up.
So, yeah, you should download this and for almost two and a half minutes, you can pretend it is 47 years ago and relive the glory of the Gayway. The Gayway was renamed "The Fun Forest" after the Fair. I'm glad they waited because somehow "The Fun Forest Twist" sounds even
dirtier
.
Click here to start Gayway Twistin'
! Front and back scans of the postcard are included for nerds like me.